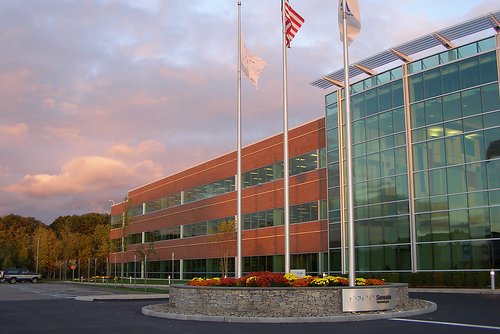 ABOUT SENSATA TECHNOLOGIES
The name Sensata comes from the Latin word sensata, meaning "those gifted with sense". To complement our business and name, our logo is inspired by Braille, the writing system based on touch.
Our highly engineered devices satisfy the world's growing need for safety, energy efficiency, and a clean environment. These are devices that improve safety, efficiency and comfort for millions of people every day and are used in automotive, appliance, aircraft, industrial, military, heavy vehicle, heating, air conditioning, data, telecommunications, recreational vehicle and marine applications.
Until 2006, we were called Texas Instruments Sensors & Controls. Today we are the world's leading supplier of sensors and controls across a broad range of markets and applications. From integrated manufacturing to stateof-the-art environmental practices and a full spectrum of technical and analytical services, Sensata Technologies remains committed to helping its customers find leading-edge technology solutions to meet today's market needs.
THE MAGNUM-DIMENSIONS BRAND
INVERTERS | INVERTER/CHARGERS | ACCESSORIES
The Magnum-Dimensions brand began as two well-known inverter companies, Dimensions Inverters and Magnum Energy. Dimensions Inverters joined Sensata Technologies in 2007 and Magnum Energy in 2014. Under the Magnum-Dimensions brand, Sensata Technologies continues to manufacture exceptional inverters, inverter/chargers, and accessories catering to mobile applications, including utilities, corporate fleets, RV, marine, and  Trucks; renewable energy applications, and the export market. Manufactured in St. Paul, Minnesota, and shipped worldwide, our products use the highest quality components to respond to the extreme conditions of variable climates.
Our dedicated staff of engineering, manufacturing, and customer service professionals work closely with customers to design and build some of the industry's most reliable, advanced, and cost effective inverters, inverter/chargers and accessories. Offering both pure sine wave and modified sine wave models ranging from 300 to 12,000 watts – in single and 3-phase topology – and the ability to accommodate input ranges from 12 to 300 VDC, the Magnum-Dimensions product line has the inverter or inverter/ charger to meet your needs.